Corry Station Youth Center
Located on Corry Station, the Youth Center is open Monday through Friday from 6 AM to 6 PM. The Youth Center is available for use by active duty military personnel, DoD civilian personnel, reservists on active duty or inactive duty for training, DoD contractors and active duty Coast Guard dependents, ages 5 (kindergarten) to 18.
*Children may not exceed 12 hours of care per day.
Youth Sports
The Corry Station Youth Center is also home to Youth Sports. Register your children ages 3- 18 for a variety of sports programs.
Corry Station Teen Center
The Corry Station Teen Center is free and open to all military dependents, active duty, retirees, DOD employees and their families, ages 13 - 18, and features a variety of programs to enhance our youth, including Keystone, Passport to Manhood, and SMART Girls, in addition to video games, movies, art, cooking, and fitness clubs.
In addition, the Teen Center offers special events such as Operation Megaphone Lock-In, trips, and themed summer camps.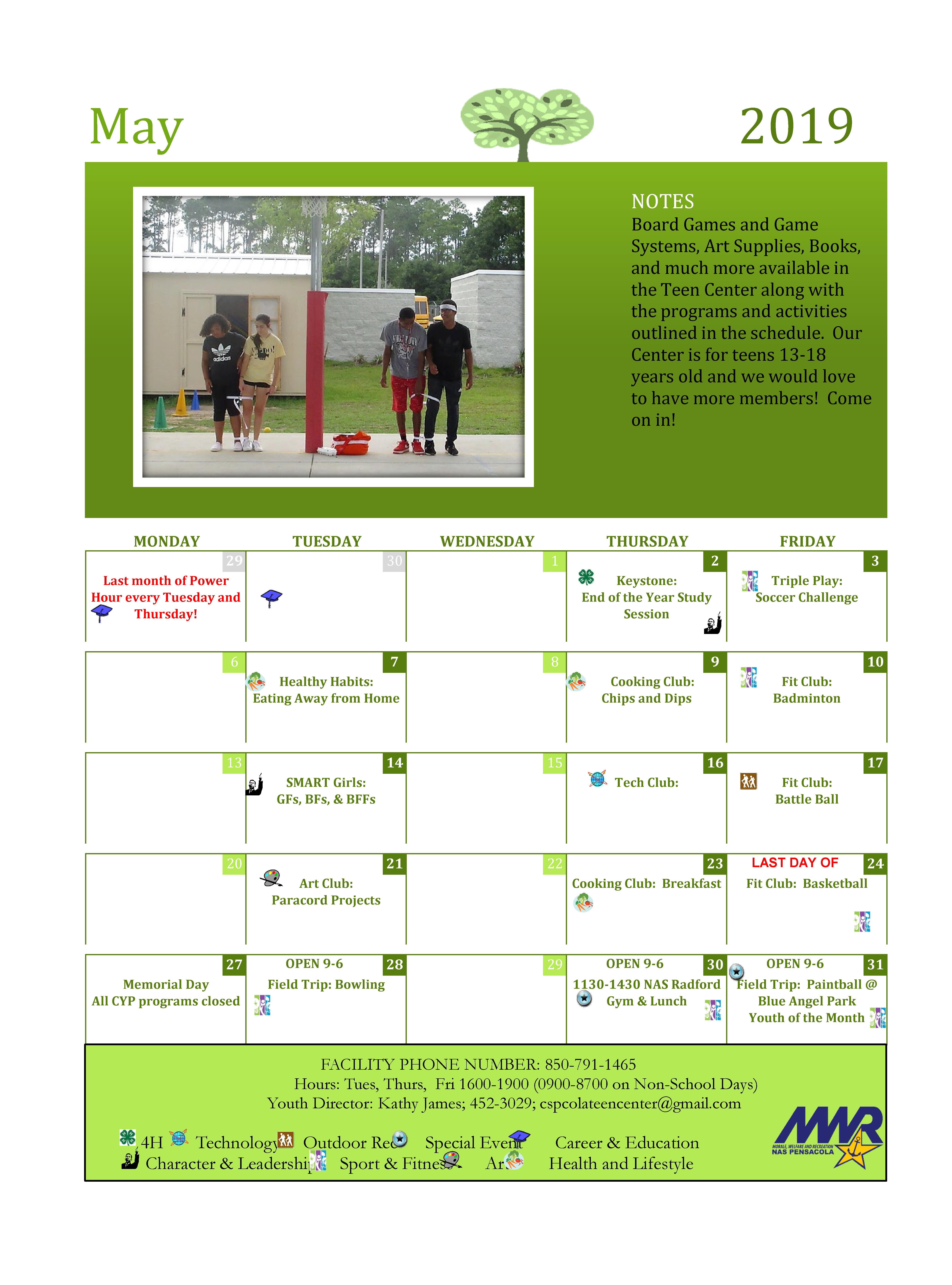 Boys and Girls Club Programs
Keystone
This unique leadership development experience provides opportunities for young people. Youth participate, both in and out of the Club, in activities in three focus areas: academic success, career preparation, and community service. Keystone Clubs aim to have a positive impact on members, the Club, and the community.
SMART Girls
Encouraging young women to have healthy attitudes and lifestyles, SMART Girls helps them reach their full potential. Through dynamic sessions, group activities, and mentoring opportunities with adult women, Club girls enjoy the opportunity to build skills for eating right, staying physically fit, getting good health care, and developing positive relationships.
Passport to Manhood
This program consists of multiple sessions each concentrating on a specific aspect of character and manhood through highly interactive activities. Boys learn the importance of giving back to the community and targets the efforts of young boys in discussions and activities that reinforce character, leadership and positive behavior.