NASP INDOOR POOL – BUILDING 3828
The NAS Pensacola MWR Indoor Pool offers a wide range of afterhours aquatic activities such as lap swim, group swim lessons, private lessons, youth swim team, masters training, lifeguard training and aqua aerobics. Please call the aquatics office at 850-452-9429 for prices and dates.
Pool Fees:
DAILY CHARGES:
Active Duty Military, Reserves, Retirees & Active Duty Dependents - No Cost

Retiree Dependents - $2.00

DOD/Contractors - $3.00

Guests - $4.00

Children (5 yr. & under) - No Cost
Splash Tickets:
Retiree Dependents - $25.00 - for 15 visits
DoD - $40.00 - for 15 visits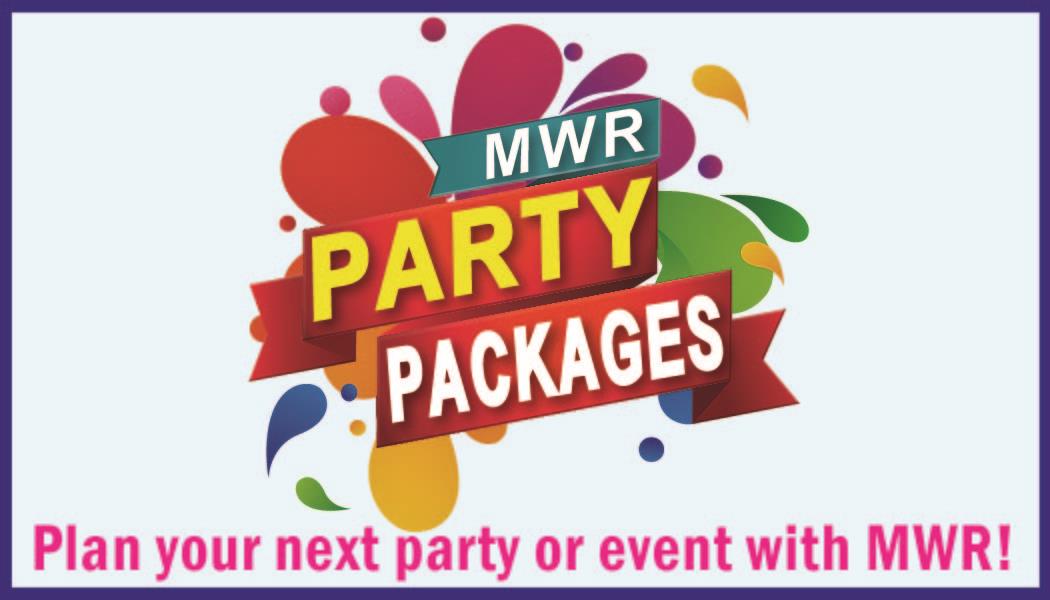 Did you know you can also book a private party at one of our pools? For $150 you get the private use of a pool with up to 75 guests, with two Lifeguards from 7:00 - 10:00 p.m. Call 850-452-9429 for more information.
Services Offered:
Lap Swim
Indoor lap swimming is held Tuesday and Thursday from 4:30 - 6:00 p.m. Open to all authorized patrons, aged 18 and over; we swim circle pattern in order to maximize the use of the facility. Just like driving on the road, circle swimming has just a few rules and six people can share a lane easily. (1) Swim counterclockwise keeping your shoulder near the lane line and swim around the black line on the bottom (2) Make your turns in the center of the lane. (3) Stop only on the walls and tuck yourself in the corner if you do have to stop. (4) Pick an appropriate lane for your speed. Faster swimmers should swim in the center lanes, medium level to the far left lanes (near the bridges) and lower level or slower swimmers in the two far right lanes by the wall. The only equipment authorized is the pull buoys and gloves provided by MWR. And don't forget to ask the lifeguard to record your mileage – there are prizes!!!!
Master's Swim
Our master's swim program helps take our swimmers to the next level. Throughout the summer the Master's program will be split between the indoor pool on Tuesday and Thursday from 5:00 - 6:00 p.m. and at the Corry Station Outdoor Pool Wednesday and Friday from 5:00 - 6:00 p.m.
Lifeguard Training
We offer both Pre-Course training and Lifeguard Certification classes. In order to be certified as a Lifeguard, candidates need to be able to pass a pre-course test that does require a little bit of practice if you have not swam since summer! Lifeguard Prep classes are held on Mondays at 7:00 p.m. for only $5.00; lifeguard certification classes start in January – price and schedule is TBA. Call the office for dates 452 - 9429.
Swimming Lessons
Both Adult and Children lessons available. Children group Lessons are held on Tuesdays and Fridays in early evenings, late evening. Private lessons (one-on-ones) are available for both adults and children and can be scheduled early evenings, late evenings and on weekends. Great instructors and the ability to choose what you want to learn make 1-on-1 a great choice for those with busy schedules!
Training – Pre-Team, Swim Team and Master's Training
Swimming is a lifelong sport and can be a lifetime passion. Training is not just doing a practice off of the internet. It is working within a team structure and challenging yourself to swim technically well, swim faster, stronger, to learn a new skill, and to be motivated to just come! Whether a 5 year old starting out in the pre-swim team program (Goslings), a 6 - 18 year old on the year around base swim team (PNY), or a competitive/fitness/ or triathlete in the adult Master's Program – we try to meet your needs! We have on deck coaching by certified coaches who encourage everyone to meet their potential!
Aqua Aerobics
Classes are held on Tuesdays and Thursdays from 6:00 p.m. – 6:45 p.m at the Mustin Beach Pool. This class for adults is low impact and high energy which makes it easy on the joints but with the water's natural resistance, every step is more challenging and can really tone your muscles!! Latin – International – and Pop Standards music add to the excitement and pace of this class! - Free for authorized patrons, $4 for Civilians.
SPECIAL PROGRAMS AND EVENTS:
Check us out on the MWR Aquatics Facebook page for upcoming events and schedules!!www.facebook.com/naspaquatics